DISCUSSION POST MUST BE 7+ SENTENCES AND THE PEER REVIEW MUST BE 5+ SENTENCES PLEASE USE YOUR OWN WORDS AND DO NOT COPY FROM OTHER SITES STAY ON TOPIC ,BE POSITIVE , AND DO NOT COMMENT ON GRAMMAR ERRORS.
1) DISCUSSION QUESTION
Our natural resources are valuable and important to sustain so that we have continued access to these resources in the future. With that being said, what do you think a utilitarian's view of the earth's natural resources might be? What about a libertarian viewpoint? Justify your response.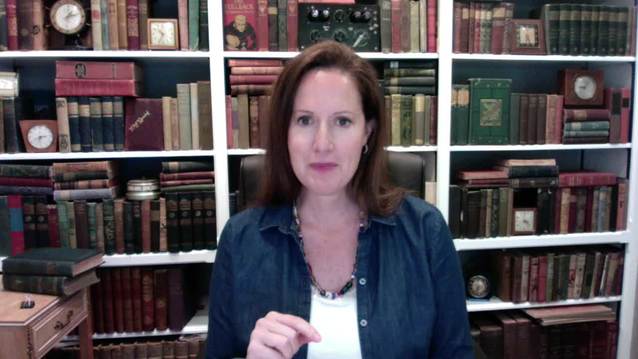 2) PEER REVIEW (RONNIE)
I believe that utilitarians view of the earth's natural resources is that they focus on maximizing the production of a natural resource BUT with great attention to the long-term harvest of that resource. As I found on quora.com an example of this is pine plantation forestry in the southeastern U.S. involves intensive management of stands to promote rapid growth to marketable size, often in as little as 25 years. Following harvest, the site might be plowed before planting with pine seedlings, and those young trees will be tended with pesticides, fertilizers, and prescribed thinning to maximize growth over the next 25 years. Basically, if it is good for the environment and mass production of something that is necessary then the utilitarians are all for it as long as it is for the GOOD. Utilitarians seek to provide an ethical framework for society as a whole not just an individual. If something is good for the majority even if an individual does not like it then that is what one will go with is majority.
The libertarian viewpoint of the earth's natural resources is quite different. They believe that it is not society but one individual whose opinion matters most basically. They basically say that the rights of person and property are taken very seriously. Libertarians believe that pollution is a form of assault, trespass, or invasion; to impose my waste on your person or property. This means that unlike Utilitarians, Libertarians do not agree with putting pesticides or fertilizers on anything a person may have or own on their land. If such is found to be done to ones property or plants or such they truly look down upon this as it is declared a threat. Libertarians also believe that if an individual owns property and has friuts and vegetables or what not grown on that property then they are free to eat all of it and if someone wants any of what they grew then the owner of the property should be compensated for that. Utilitarians are for society as a whole that basically it is free for all no matter what property anyone owns it should not matter.
3) PEER REVIEW (HANNAH)
Hello Everyone,
Natural resources are abundant and can fulfill our needs to its core but not enough of it comes for our desires to be fulfilled as well. Everyone that is in need to access these resources should be allowed to do so on a moral basis. Here there comes the basic difference between the utilitarian and Liberian viewpoints.
UTILITARIAN VIEWPOINT
According to utilitarian's the resources distribution should be controlled, and distribution should be made is a scientific way where it could meet requirements of most and distribution should be based on utility alone. This point of view leaves some people who are not intelligible to the government, be forever a stranger to these resources. For example, the pharmacy is huge in these times but there are medicines of lower grade and higher-end that fixes issues better. These higher-end treatments can never be approached by a poor due to their financial backwardness. And there is no scope for any changes in this system as the pharmaceutical giant's control medicines and will not tolerate any loss on their part.
LIBERTARIANISM VIEWPOINT
However Liberian viewpoints are one that everyone is equal and should have the necessary access to resources that are available in this world to fulfill their necessities and accomplish their dreams in a long run. They don't want the government to control the distribution itself as they believe it surely not going to be a fair distribution. The liberals want the distribution to be in such a manner that everyone gets everything until some of the required resources by an individual or a group may harm the basic rights of other individuals. In a sense, they believe in moral equality and want the distribution of resources to be in the same way. This is a better approach for the distribution of resources than the utilitarian method which can be exploited by the rich to monopolize resources. Whereas Liberal method ensures proper distribution since there are enough resources for everyone if it is distributed according to requirements, not desires.
Hannah,
Do you need a similar assignment done for you from scratch? We have qualified writers to help you. We assure you an A+ quality paper that is free from plagiarism. Order now for an Amazing Discount!
Use Discount Code "Newclient" for a 15% Discount!

NB: We do not resell papers. Upon ordering, we do an original paper exclusively for you.